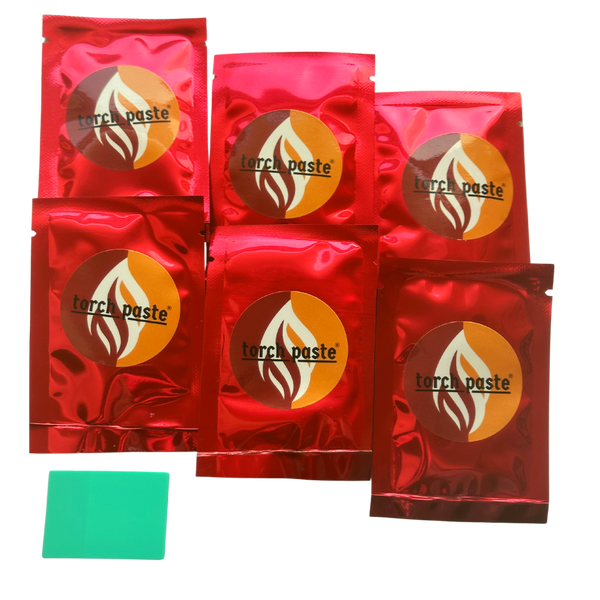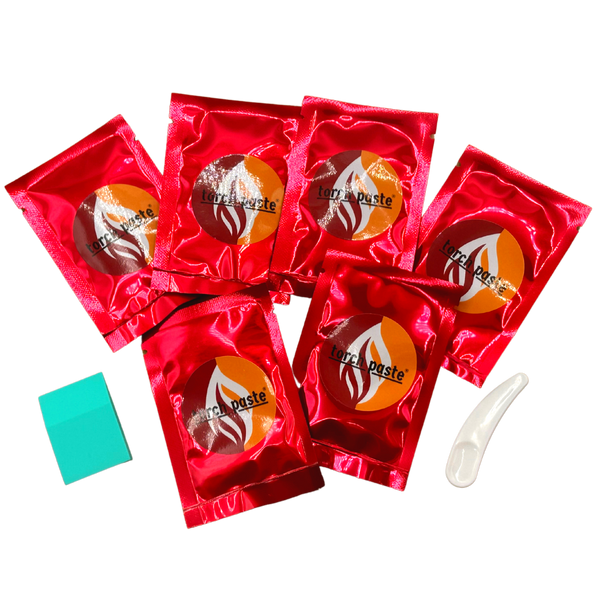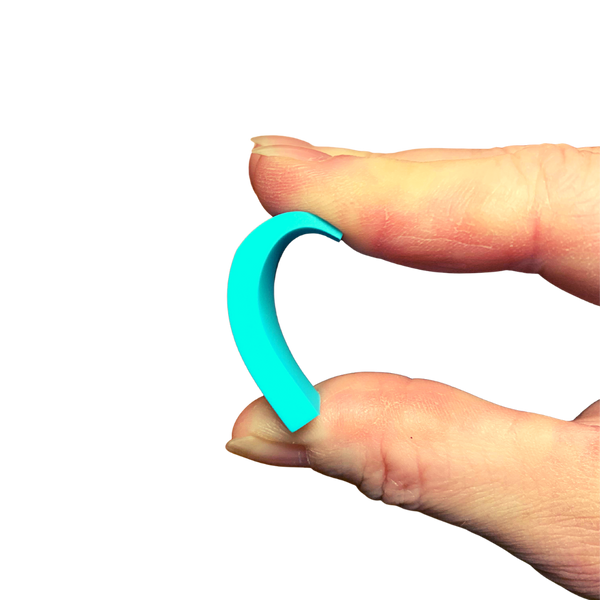 Torch Paste-Sample Size-6 Pack w/ Squeegee Bundle
The EASY way to WOOD BURN!
An innovative, easy DIY decorative wood burn paste delivering crisp clear detail and minimal leakage for many home and commercial projects. Torch Paste is compatible with silkscreens, reusable transfers, stencils, Cricut, Chalk Couture, Magnolia Designs, Ikonart, and more! Burns with 1,000+ watt heat gun. Torch Paste Sample Size-6 Pack with Squeegee for Small; individual projects and/or share Torch Paste with other crafters and DIYer's in your life.
PATENT PENDING! LAB TESTED! APPROVED & CERTIFIED✅  
As an avid DIYer and wood working enthusiast, this paste was created to minimize leaks under stencils.   Use Torch Paste on wood, cardboard, card stock, denim & more to create unique burned designs! 
Check out this blog post from Ann Lanfair, the creator of Torch Paste.  Ann goes over her best tips for using Torch Paste with stencils on rough wood surfaces.
Torch Paste Features:
Exclusive thick formula perfect for using with stencils.
Made in USA
Conforms to ASTM D-4236
6 - 1/2 oz (approx.) Torch Paste Sample Packets
Store in cool, dry area; <70F
Do not eat
Use only for intended purposes
Burn safely using goggles and PPE in a well ventilated area.
Keep out of reach of children 12 & under.
**Each Torch Paste Sample Packet creates approximately 5- 8in x 10in projects - Dependent on the amount of negative space on chosen stencil(s)**
Squeegee Applicator:

Apply Torch Paste with ease
Durable, Reusable, Washable
Size: approximately 4 x 3 x 0.5 cm
1 Squeegee
Vertical rubber/plastic material is convenient tool to apply Torch Paste to stencil for wood burn DIY projects.