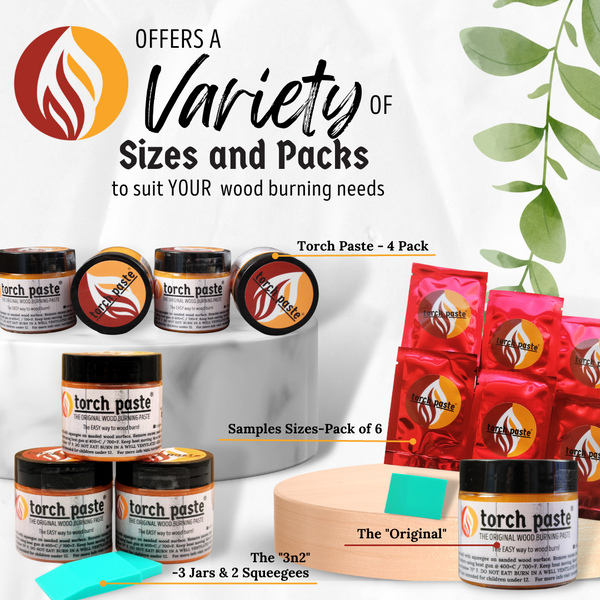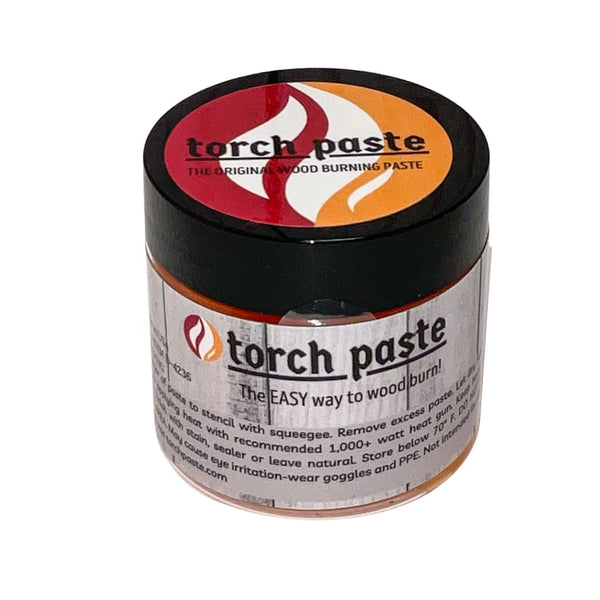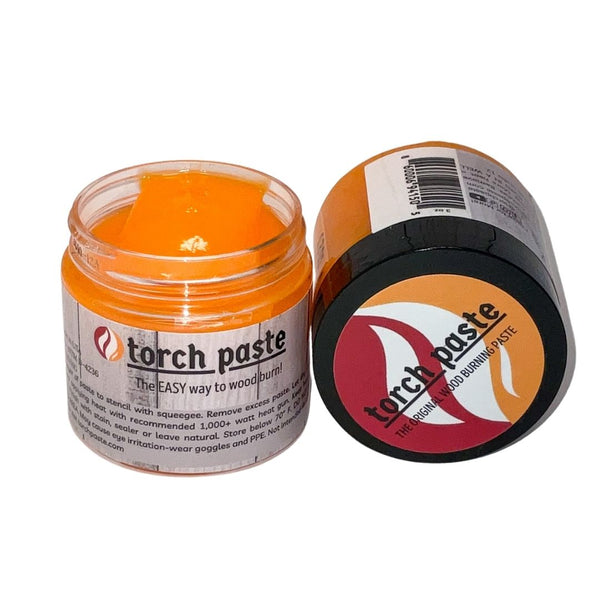 Torch Paste - The Original Wood Burning Paste
Torch Paste is Patent Pending and is specially formulated to minimize leaks when used with reusable or one-time use stencils.  Torch Paste can be used on wood, cardboard, card stock, denim and more to create unique burned designs.

How to Use Torch Paste:   A little goes a long way!!
When using on wood, sand your surface first; we recommend sanding smooth with 220 grit sandpaper.

Add your stencil and rub down well to adhere to surface first
Apply a THIN layer of Torch Paste with a squeegee.  A LITTLE GOES A LONG WAY!
Scrape off excess and return to jar for many more projects!
Remove stencil and allow Torch Paste to absorb/dry for at least 2-3 minutes.

Use a high powered heat gun @ 400+C or @ least 775F

Move the heat over design until the design begins to burn; more heat equals darker burn.  Watch your design come to life!

After design is burned, allow surface to cool then wipe away debris with dry cloth.

Finish project with stain or sealer (if applicable) or leave natural.
Torch Paste Features:
Exclusive thick formula perfect for using with stencils

Made in USA

Conforms to ASTM D-4236

3 oz

Store in cool, dry area; <70F

Do not eat

Use only for intended purposes

Burn safely using goggles and PPE in a well ventilated area.

Keep out of reach of children 12 & under.
**Each 3 oz Jar of Torch Paste creates approximately 30 - 8in x 10in projects -Dependent on the negative space of chosen stencil(s)**